Foreign animal diseases are a looming threat to the United States, due to their potential for significantly impacting animal health and production. Rapid control and eradication of any identified foreign animal disease is necessary to protect the long-term success of the nation's animal agriculture sector.
BACKGROUND
Private veterinarians often serve as first-responders to the ever-looming threat of foreign animal diseases (FAD) and emerging disease incidents. The frequency that the United States has had to manage large animal disease events has become more frequent over the past decade. With trade markets becoming more open, animal production practices intensifying, and infectious pathogens continuing to evolve, these challenges have made a distinct impact on how we think about foreign animal disease management. To equip private veterinarians with the core knowledge and competency necessary to identify potential outbreaks and assist in the diagnosis, the CET partnered with the Iowa Department of Agriculture and Land Stewardship (IDALS) to develop a blended learning experience where Iowa veterinarians would be trained on foreign animal disease and emergency response topics.
Instructional Design
Multimedia Production
Illustration
Identity Design
LMS Development & Hosting
Communications & Outreach
OUR APPROACH
The IFAD program is divided into two phases, with the opportunity to become certified along three different certificate pathways. During Phase 1, participants complete a Webinar Workshop series where learners attend online webinars and complete virtual tabletop activities.  Upon successful completion of Phase 1, learners are invited to participate in Phase 2 of the certificate program. Here learners can become certified across any of the three certificate topics: Diagnosis of Foreign Animal Disease, Biosecurity, and Outbreak Planning and Investigation by completing a video-based module and accompanying formal assessment. This program effectively supports veterinarians as they navigate foreign animal disease and emergency response topics.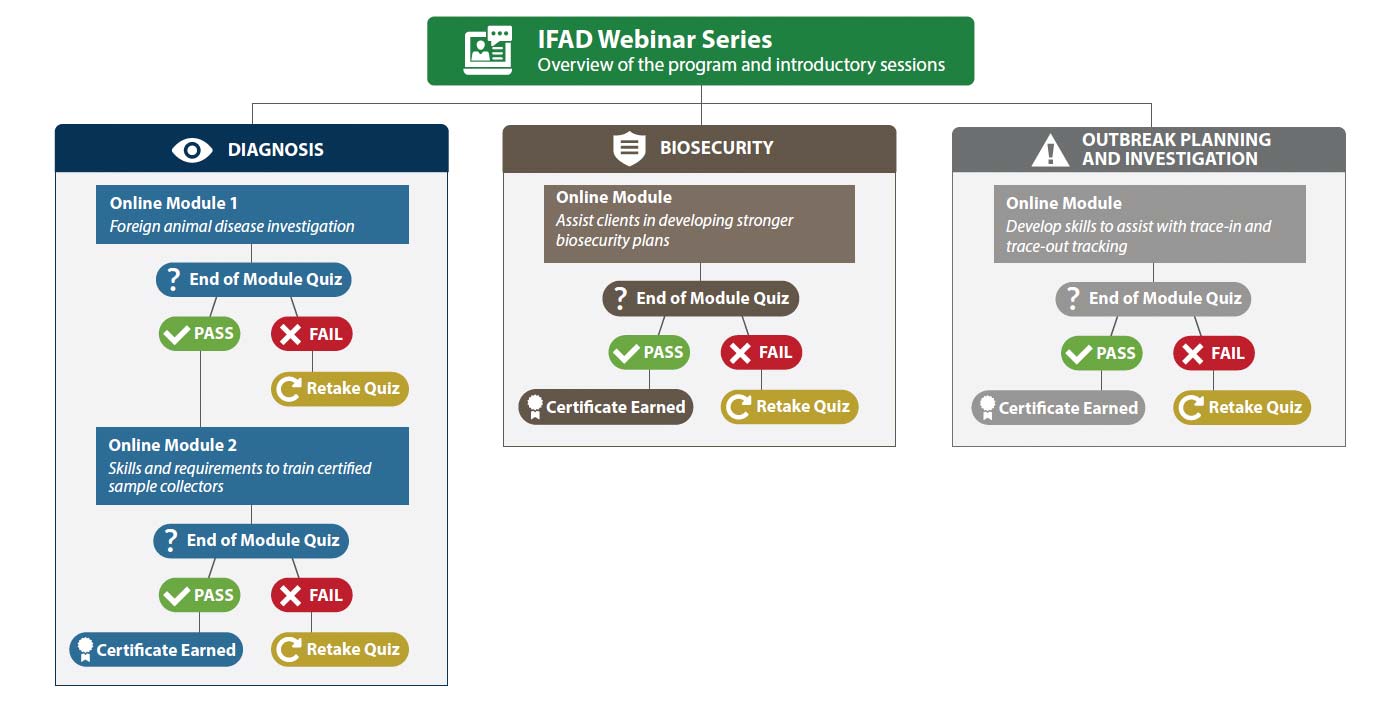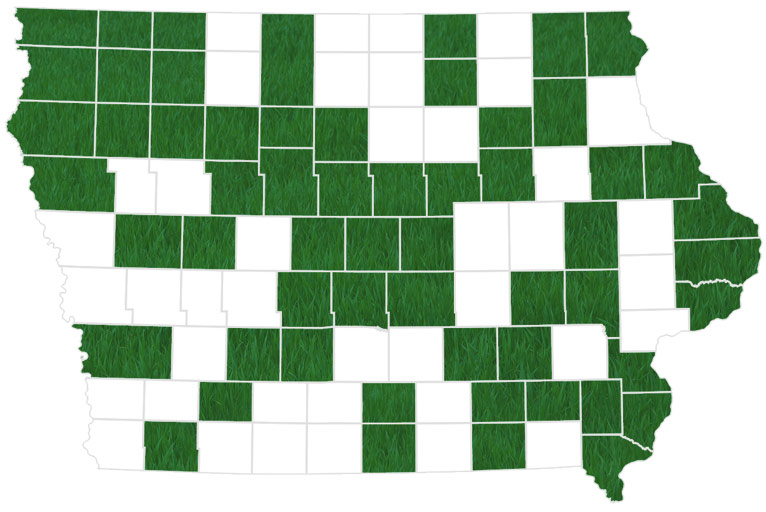 Licensed veterinarians from 58 counties across the state have participated in the IowaFADefense Certification Program to date.
Licensed Iowa Veterinarians Participating
CE Credits Earned Upon Completion
Are you interested in starting a project with us?