Each year, colleges and universities across the country recognize the importance of the student employee experience during National Student Employment Week (NSEW). Student employment offers students career-enhancing opportunities, the ability to develop skills relevant in any career, and better preparation for the job market upon graduation. National Student Employment Week enables us to recognize and thank Texas A&M students for the contributions they make as employees to the University and the Bryan/College Station community.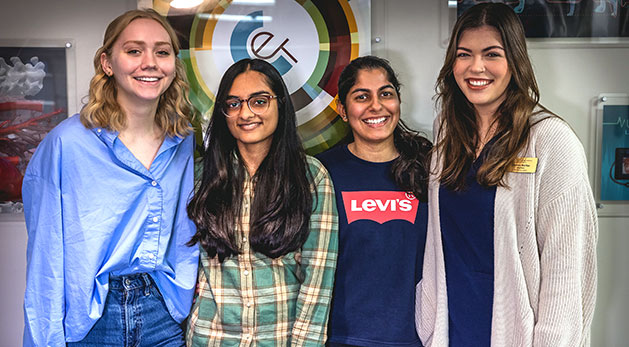 The Center for Educational Technologies (CET) offers a wide variety of opportunities for undergraduates and graduate students to participate in assistantships and internships. The CET has assistantships and internships available through the year in instructional design, videography, computer programming, website development, graphic design, illustration, data analysis, marketing, and education research. To date, the CET has had 18 undergraduate, graduate, and professional students from across Texas A&M University serve in these assistantship and internship roles.

Instructional Design
Students work alongside subject matter experts to construct research-based educational resources and experiences.

Computer Programming
Students develop custom online learning environments and computer applications.

Graphic Design & Illustration
Students create infographics, iconography, and technical illustrations.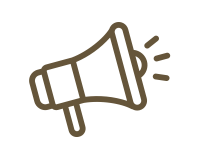 Marketing
Students conduct market analyses, develop and implement marketing strategy, and monitor campaigns.

Multimedia Production
Students film, record, and edit videos and photos in our fully equipped studio, in the field, and other spaces.

Web Hosting
Students create and maintain websites to share curricula and disseminate research results.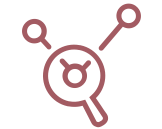 Data Analysis
Students structure data sets, analyze data, and create visualizations to present findings.

Veterinary Education Research
Students recruit participants, collect responses, analyze data sets and publish educational studies.
Currently, the CET has 3 graduate assistants and 1 undergraduate assistant.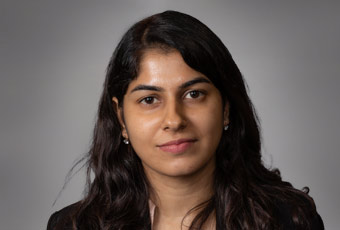 Neeti Sharma joined the Center in January 2023 as a Graduate Research Assistant – Data Analyst. She possesses a bachelor's degree in Computer Science and has worked as a Software Engineer at Accenture for two years. She is passionate about data science and actively contributes to CET's use of Learning Analytics by conducting data analysis for educational research and supports the DVM program's data needs for program accreditation and student progress monitoring. Neeti hopes to make a meaningful impact in the field of education and is currently pursuing a master's degree in Management Information System at Texas A&M Mays Business School to hone her skill in data analysis and management.
---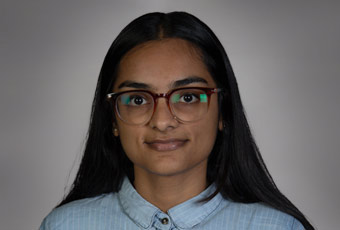 Rutvi Vasani, Master of Science student at TAMU, joined the Center in February 2023. Vasani earned her bachelor's degree in information technology at Gujarat Technological University in Gujarat, India and then worked as a software developer at Tata Consultancy Services, India's largest IT company. Vasani's innate intuitiveness and eagerness to develop new skills led her to pursue a master's degree at Texas A&M University. She came to the United States and began work on her master's in August 2022, and anticipates completing the program in May 2024. Vasani would like to utilize technology to help solve complex real-world problems.
---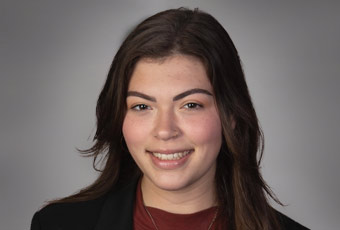 Lindsey Walker joined the Center in February 2023 as a Graduate Research Assistant – Instructional Design. She possesses a bachelor's degree from Texas A&M University in Animal Science '22 and is currently pursuing a dual degree program in which she will receive her Doctor of Veterinary Medicine and Masters in Veterinary Public Health and Epidemiology. Lindsey has over a decade of experience within the veterinary field and hopes to utilize her knowledge to enhance student learning through the instructional design team.
---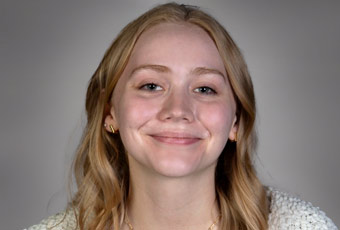 Audrey is an operations professional with 5+ years of experience in promotional marketing and administrative positions. She is currently pursuing a Bachelors of Arts in Sociology from Texas A&M. Audrey hopes to utilize her background in development to aid the CET team's production of instructional design.
---
About the Services at the Center for Educational Technologies
At the forefront of education, the Center for Educational Technologies' services support research activities at Texas A&M University and Texas A&M AgriLife Research. The CET specializes in developing education programs, trainings and outreach activities which compliment technical experts' research activities. Many external sponsors request that researchers' scientific findings be disseminated through education and outreach programs. This is where the CET's faculty can step in. By partnering with the CET, researchers can focus on their technical expertise, while CET faculty translates your research into training programs and disseminating findings to the public. The CET offers online hosting services for websites and virtual learning. The CET has a state-of-the-art video production studio on campus, video equipment to film on-location, and equipment to film on-the-go, such as with GoPros. The CET has worked with industry, academic and government research partners on both public and private grants. Explore our current and past collaborations at: tx.ag/getfunded