StepStone: A New Path for Teaching with Technology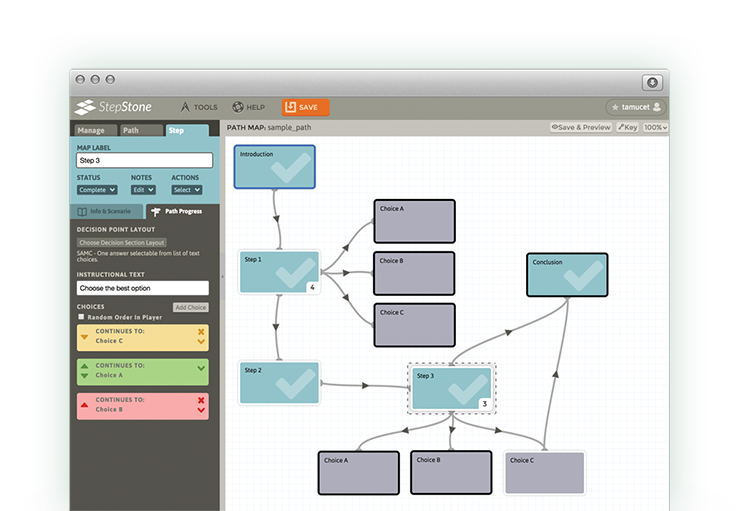 As an educator, consider how an instructional design tool would enhance your ability to illustrate concepts to your students. Consider how such a tool could act as a digital tutor to your students after hours. 
We've developed an interactive e-learning software called StepStone that helps educators be more effective in the classroom. It's a powerful, web-based content authoring tool that acts as an intelligent tutor and is designed to allow you to craft valuable educational experiences.
Create Learning Experiences with StepStone
Map your entire Learning Path and add content later or author one Step at a time. Start with an Introduction and Conclusion, then add Steps to construct a unique Learning Path. A Path can be anything from a simple informative sequence to a comprehensive narrative journey. Integrated notes and status markers help you keep track of progress and development ideas.
Frame your content with an expanding library of layouts and presentation formats. Use the Media Manager to add images, rich text documents and streaming video. Preview mode offers a real-time simulation of the learner experience on a variety of devices.
The SCORM 1.2 compliant Publisher enables you to bundle one or more Learning Paths into a single, complete course. You can then integrate your StepStone pathways with your LMS. LMS compatibility allows efficient course management and tracking of learner activity, progress and completion through graded post-course assessments, a satisfaction survey and custom downloadable certificates.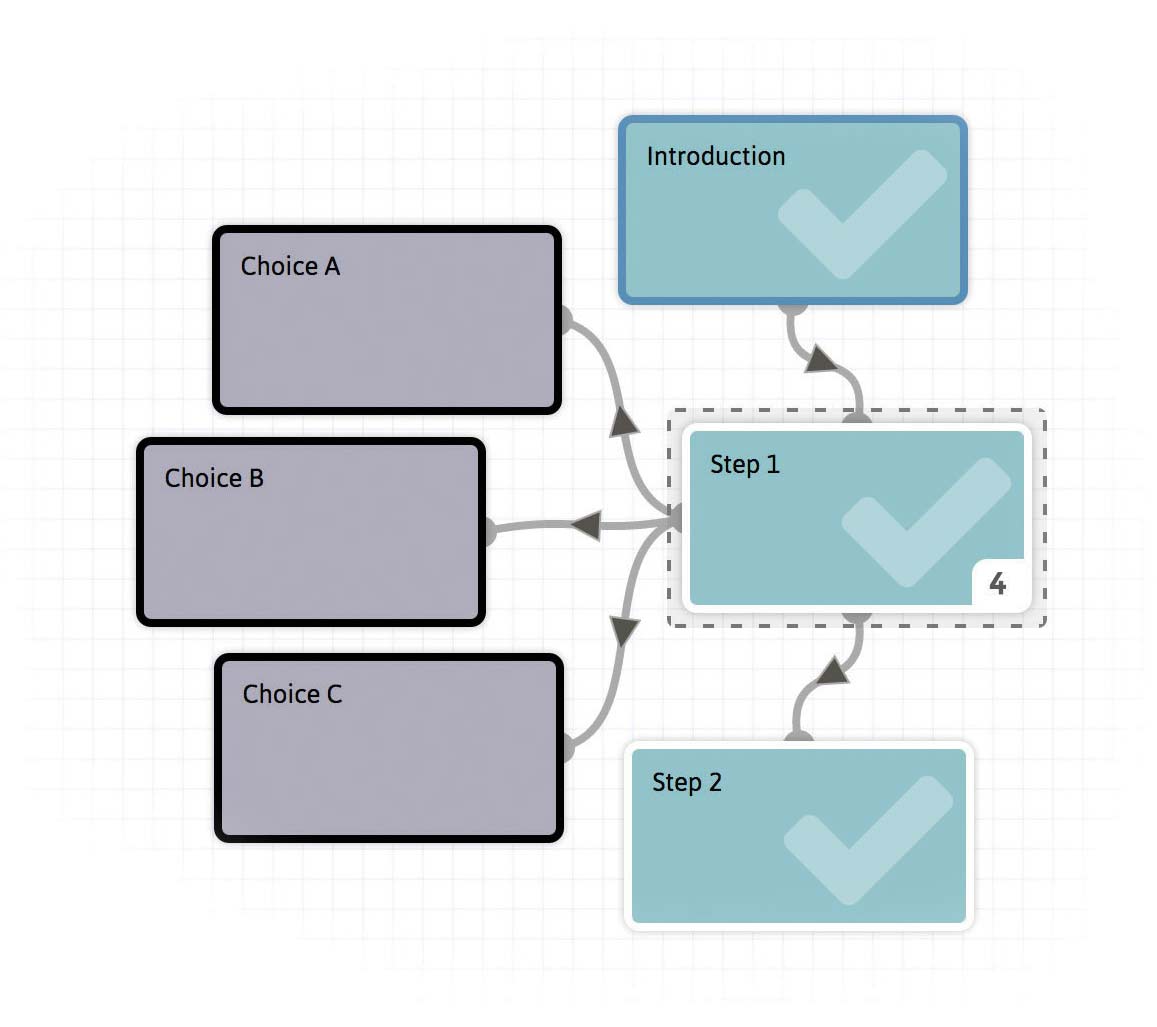 How Students Learn with StepStone
StepStone's responsive design means Learning Paths will display perfectly for your students, whether they're viewing them on a desktop, tablet, or mobile device.
Enrich the Learning Paths you create with interactive components and supplemental resources, including:
• High resolution image zooming
• Streaming HD video
• Dynamic Multimedia Clipboard
Use decision points to create branching pathways to encourage your students to explore concepts further. Motivate learners to complete a module by utilizing the optional achievement system to unlock content and reward accomplishments. There are so many ways you can use StepStone e-learning software to create the exact educational experience you're after.