On July 18, 2019, the Center for Educational Technologies launched its Summer update for StepStone. This latest version of the center's innovative content authoring software sports new tools and features that support current users in creating engaging educational resources.
SUMMER UPDATE HIGHLIGHTS
---
New Layout Options
MultiMedia Grid
The multi-media grid layout option allows authors to set the number of launchable media grid "blocks" they require for a step. Launched media options include a zooming image launcher, a PDF document launcher, and a Vimeo/YouTube launcher.
Expanded Introduction/Conclusion Step Layout Option
Introduction and Conclusion steps can now utilize all information layout options.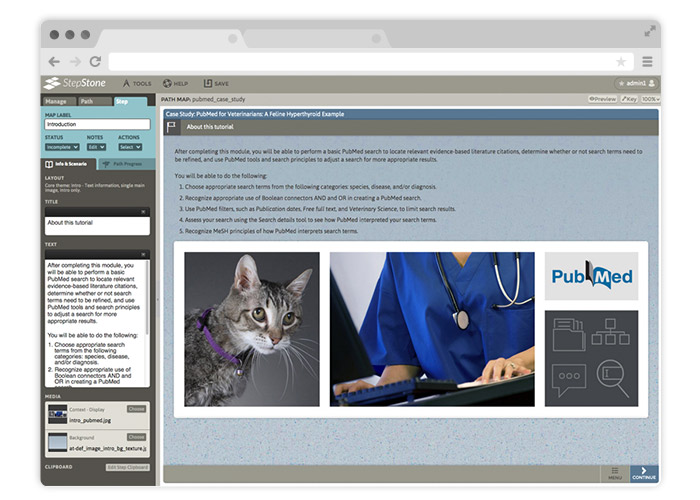 ---
ADA
Added Descriptive Fields
Additional ADA Descriptive text fields for pertinent elements are now available.
---
New Question Authoring Tools
Matching Assessment
Provides a "stack" of independent matching groups, each with a question/match-statement and a list of available options from which the learner selects the best option.
Ranking Assessment
Provides a "stack" of identical, optionally-randomized selection lists for learners to rank and order.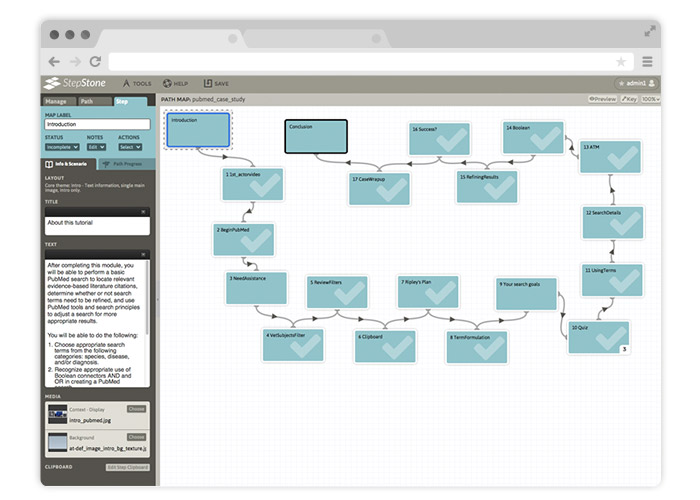 The StepStone Summer update brings an expanded menu of assessment options for users as well as a new layout method for content. With these new features, authors can continue to push the boundaries on how users acquire new knowledge. See the full Release Notes or Login to StepStone to try the new features.
StepStone is available through the Center for Educational Technologies. If you are interested in learning more about StepStone software, please visit the StepStone page and request a demo.