The goal of this program was to launch an on-demand microlearning program for federal, state, local, and tribal correctional agencies. This project delivered scenario-based microlearning interactive videos that assist in reinforcing correctional excellence. Since the safety of inmates, staff, the public, and the orderly operation of correctional agencies is critical for successful outcomes, the need for training that reinforces professionalism and excellence in some of the primary correctional duties exists. The audience includes nearly 400,000 correctional officers from agencies across the United States.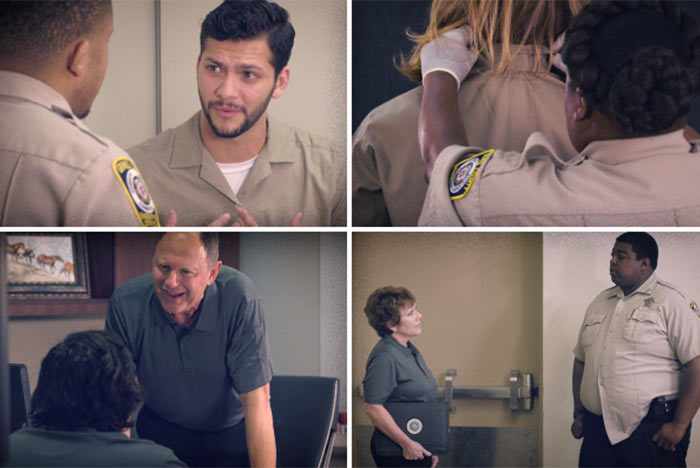 Scott Richards, NIC program director, chaired the diverse working group of six correctional professionals from across the United States who shared their expertise in creating these resources. Working group members played a vital role in contributing to the specific scenarios, story boards, and scripts for each of the videos.
Anthony Buttera, Jail Administrator, Steele County Detention Center, Owatonna, MN
Tonya Hawkins, Warden, Bryan FPC, Bryan, TX
David Johnson, Director of Adult Parole, Colorado DOC, Aurora, CO
Kevin Jones, Jail Administrator (Ret) NCCE, CCE, CJE, CJM, ACA Consultant, West Columbia, SC
Wayne Salisbury, Training Academy, Deputy Warden, Cranston, RI
Eleanor Vernell, Deputy Director (Ret), Washington State DOC
Videos covered topics on procedural skills, behavioral changes, and branching scenarios. Texas A&M University faculty and staff utilized H5P to develop videos with decision points which the learner needed to make at that point in time. After forming a decision, the learner received just-in-time feedback specific to their response and feedback on the correct answer. Breaking down the procedures into short videos and pairing each video with a question kept the learner engaged while putting themselves and their decisions into the story. Learners may repeat the video series and make different decisions along the way to experience different outcomes based on their decisions. These high value microlearning resources are available on the National Institute of Corrections training website.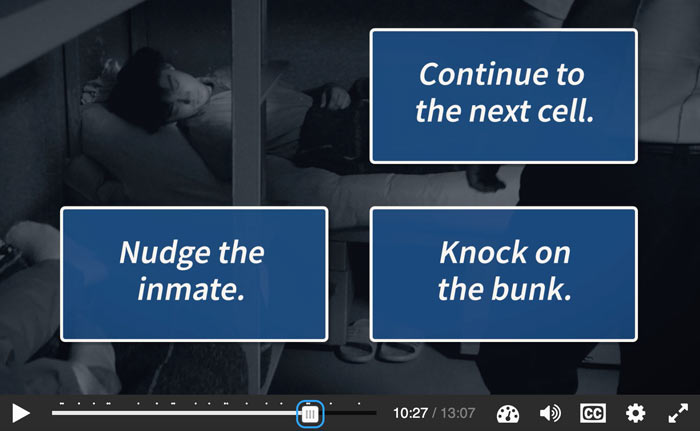 NIC and Texas A&M University expected to develop additional microlearning resources on high need topics in the future.
About Research at the Center for Educational Technologies: At the forefront of education, the CET's mission is to advance education by developing, implementing and evaluating innovative educational tools and resources. Research conducted at the CET represented annual expenditures of more than $1 million in fiscal year 2022. The CET continues to serve our state, nation, and world through various research, teaching, and entrepreneurial endeavors – all of which are centered on providing engaging and rigorous online learning resources.